If you've been dreaming of having your very own sewing business, teaching other people of all ages to sew, it can be overwhelming to figure out how to even start.
Despite your best efforts, the dream remains a dream because you're unsure of what you need to do to make it happen.
How do I make this dream a reality?

You watch other people's sewing businesses take off. You see their students learning how to sew with huge smiles on their faces and their students, and you wonder if you'll even have any students of your own.
Your passion for sewing is through the roof and you're dying to teach other people how to do it. Not to mention, you've got heaps of stellar killer sewing class ideas you know people would love to learn how to make ...if only you could get this business off the ground.
Yeah, I get it. And I've been there. Now, my sewing business is the most successful it's ever been with more than 100 students per month and growing each year.
When you purchase this course, you own it for life.


You do NOT need take it in 10 days!
Imagine if:

- You could spend your Saturday mornings teaching a group of kids how to sew their very own stuffed animals and learn to love sewing as much as you do.
- You could facilitate a group of creative adults to meet once a week and learn how to sew their very own pair of jeans.
- You could host your kids birthday party in your home and each guest learns how to sew their very own messenger bag that they take home with them as their party favor.
If you've already completed Megan's Free Sewing
Studio Startup Academy, you know how inspiring
Megan's knowledge & expertise can be.



This course builds on the information from the
Startup Academy and then multiplies it by 1000!


Here's everything you can expect to learn when you enroll in Sewing Teacher Boot Camp:

1. What are the exact tools, supplies & materials I need to have to teach my first sewing class and where do I actually get them?
2. When is the best time to hold sewing classes and what types of sewing classes & programs are the most successful?
3. How do I fill sewing classes and keep students coming back for more?
4. If I don't have a sewing studio, where do I hold my classes?
5. What types of sewing machines work well for teaching new students?
6. What other ways can I promote my classes besides email & social media?
7. What actually happens in a kids sewing? What actually happens in an adult sewing class?
7. If I don't know a thing about website design, how will I ever be able to create my own website and keep it update all by myself?
8. I am so scared of making this leap. How can I just get over it and finally do this thing I've been dreaming about for so long?
Please note: The material covered is self paced.

When you purchase this course, you own it for life!

You do not need to complete it in 10 days!
- - - - - - - -

Day 1 | Introduction to the Course & Welcome

Ready to Make the Dream A Reality?

The Art of Sewing Vs. The Biz of Teaching Sewing

The power of Visualization

Find your tribe and stick with them
Day 2 | What Will I Teach?
Sewing Class Curriculum

Programs that work!
Day 3 | Who, Where & When Will I Teach?
What are all the nitty gritty details?

What if I don't have a studio, what's a sewing teacher to do?
Day 4 | Supplies - What do I need to Get Started?
Sewing Machines 101

It's less stuff than you think to get started teaching
Day 5 | Kids Sewing Classes
Here's what an actual kids sewing class might look like.

Tips to make the class successful and go down smooth.

Project suggestions.
Day 6 | Adult Sewing Classes
Here's what an actual kids sewing class might look like.

Tips to make the class successful and go down smooth.

Project suggestions.
Day 7 | How do Create my Website?
Website Domain & Hosting

Website Design

Scheduling Software

Growing Your Email list
Day 8 | Marketing - How Do I Fill My Sewing Classes and keep them coming back?
Email Marketing

Social Media

Free Classes

LIve Events

Non-Traditional Marketing Ideas that work

Testimonials
Day 9 | How do I get over this nagging fear?
Pep Talk

NOW Visualize your sewing class

Trial Class
Day 10 | Teach Your First Sewing Class!
Bonus Time (of course there are some Bonuses!!!)
Free Hipstitch Academy Kids Sewing Class Project Curriculum to get you started with your very first kids sewing class.




Free Hipstitch Academy Sewing Machine Basics Adult Sewing Class Curriculum to get you started with your very first adult sewing class.
Here's What Others Are Saying: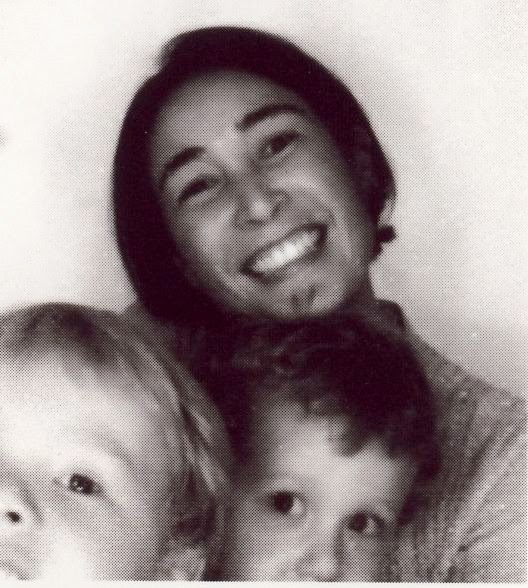 "I like the questions you pose to get people thinking about who they want to teach. I want to teach kids, adults and seniors. But, after watching your talk, I definitely determined it is best for me to start teaching kids. I've purchased your EarthDay curriculum, which I am planning to use, and have been trying out the projects on my 10 year old boys first. They've been loving it and I get the experience of having already taught the projects before my first class! Thank you for including your experience with offering weekend classes for kids and summer camps. I'm intimidated by offering camps, but am motivated to do it….maybe start with a kids workshop on a holiday day to start.
Also love your talk about mobile classes. I love the idea of offering sewing birthday parties. Love, Love, Love your encouragement and how you clarify how simple it can be! It seems like sewing is the last thing you'd take on the road, but knowing you've done it so successfully makes me want to do it…..even with a space in my house to teach….I want to take the show on the road just for change of scenery for myself!"
- Lana Fiala Amherst, MA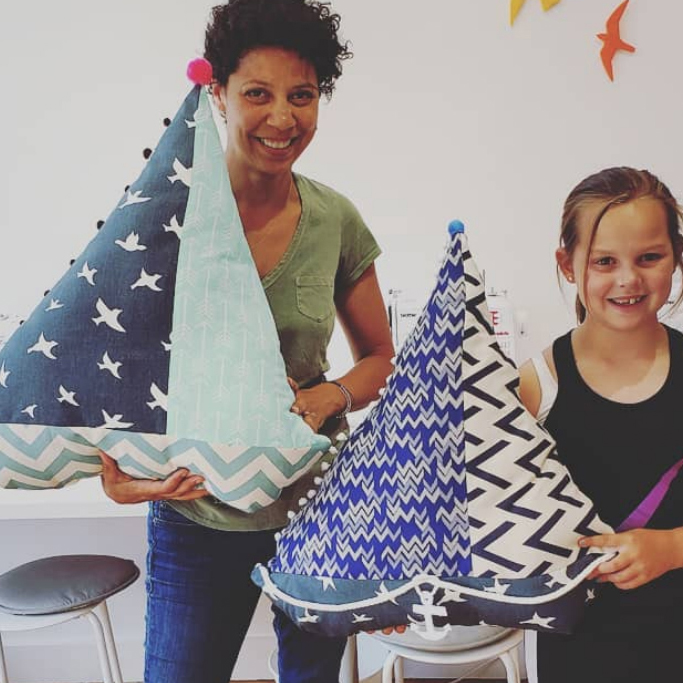 "Working with Megan and having access to the Hipstitch Academy community and blog is like having a whole business building department in your organization. I can say hands down I could not have reached $50,000 in revenue my first year without this resource. What it came down to is time. I have so much going on in my life I don't have a lot of time to try too many things to see what works. The only way I could achieve what I have so far was to be really thoughtful about what I did and then be motivated to TAKE ACTION! Having Megan there to say, "I tried ____, and my results were _____" is a huge time saver. Planning and talking things out first is important! But the second part is putting those well thought out plans into action. Again, when I overthink things Megan has been there to say "Just do it! Doesn't have to be perfect. Just grab some campers and get it started!"…or whatever the issue may be. She is truthful yet kind, able to find the humor in things, relatable, and full of humility. We laugh at ourselves and the situations we face as sewing studio owners and its just really nice to have someone who gets it."
- Nyla Dubois, Founder, Seamsters Local Marblehead, MA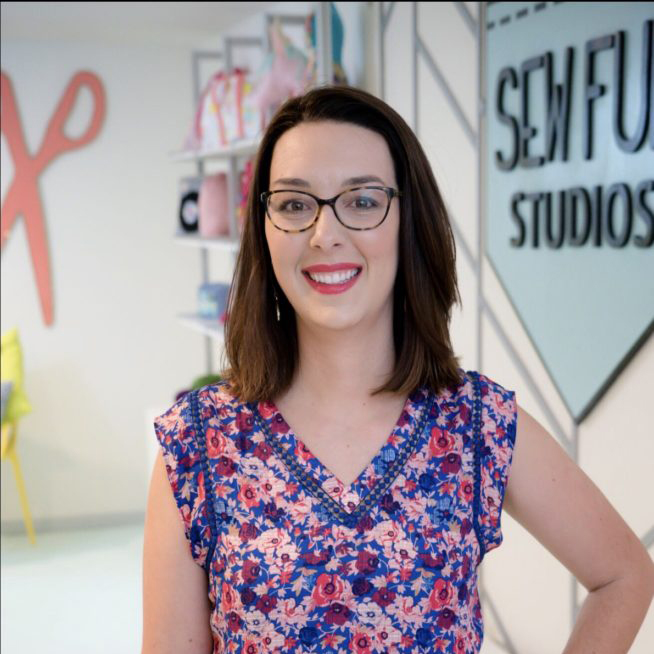 "My training was awesome! In the last decade Megan has seen a lot. She knows what works and she is very successful! Picking her brain and hearing her story was the most beneficial part of my training. Over the last year I have run into different situations and thought to myself "oh Megan was right" or "ah ha! That's what she was talking about!" She gets really specific when she trains you and truly knows exactly how to guide you in the right direction.
Megan is awesome! She has a cool confidence in everything she does with her business. She is working hard to build a sewing community where owners can share ideas.
She's truly my sewing business mentor! I talk about Megan all the time with my staff! I share her stories with them and use her experiences/advice as I'm running my business. Everyone will make the business their own but when things get tricky and you need some help she is the person you want to get on the phone."

- Kaitlyn Baeten, Sew Fun Studios Frisco, TX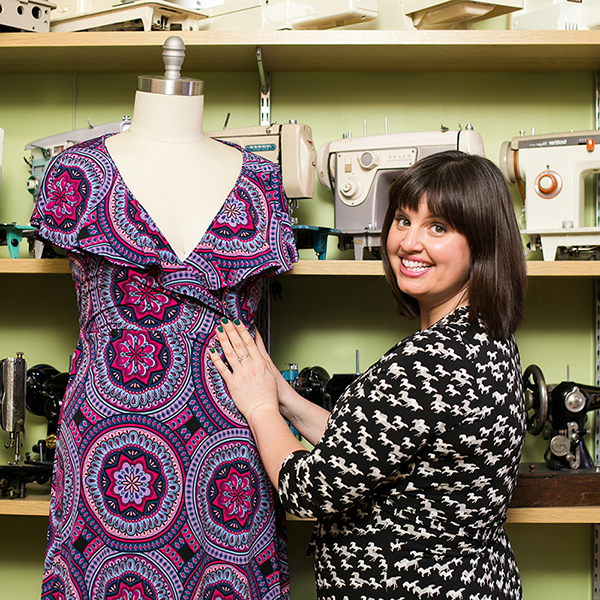 The first thing Megan Avery ever sewed is a quilted jacket with giant frog toggles. It was a project for jer 4-H Club Clothing Review when she was ten.
What she loves most about teaching sewing is that she can relive this experience almost daily with her sewing students. Her studio M Avery Designs in Hoboken NJ, and sewing, still bring her the same happiness she felt at ten sewing with the 4-H Club.
She strives to pass this on to her students, from kids as young as age 6 to adults who have never picked up a needle and thread. As a full time creative entrepreneur for the last 18 years, Megan has gone from custom handbag designer, to sewing instructor & studio owner, to creative business coach.
Her business has changed & developed a great deal over the years. She's proven that being a sewing instructor doesn't have to be "just for fun" by successfully earning a proper living, each year surpassing her sales totals from the year before. She continues to be invigorated by her latest business endeavor, Hipstitch Academy, which aims to help other people start & grow their very own sewing businesses. Hipstitch Academy does this by providing sewing patterns, curriculum & training. She hopes to help other bosses create successful sewing businesses, similar to her own.